Copper Care
How to take care of the copper
Copper products are easy to maintain. Simply use mild soap and water and a soft cloth for drying. Since our products are hand-hammered with a natural finish, do not use abrasive cleaners, harsh chemicals or steel wool pads as these will scratch the surface and affect the patina of your product. If unwaxed, copper has antibacterial qualities, and so can assist you with disinfecting tables.
Acidic foods can affect the patina, leaving a shiny spot if allowed to sit for prolonged periods of time on your copper product. Should an acidic product such as tomato or citrus fruit affect the patina, there is no need to worry, as the original patina will return in time and with use. Should a shiny spot appear on your product, the best remedy is to do nothing but wait. Leave the area free of wax or oil so that the air can re-oxidize the spot. Remember that the finish of your product will gradually change over time, as this is the nature of copper. To protect the original patina and to aid in water runoff, you can use a paste wax product or furniture oil. Remember that your copper product is a "living" product. It is only natural that it will change over time and with use. Every patina will vary from product to product. While we make every effort to give the customer what is requested, we cannot guarantee an exact color result given the nature of copper and the patina process. This gives your product its beauty and charm.
We hope you will love your copper product and appreciate the ease of care and maintenance. Should you have any further questions regarding the care and maintenance of your copper product, please do not hesitate to contact us (256) 283-6496.
10 Easy Steps to Care for Your Copper Restaurant Table Top
First, only clean your copper restaurant tabletops with mild soap and water.

Don't use abrasive cleaners (like Comet) or abrasive scrubbers (like Scotch Pads). They can scratch copper.

Avoid chemical cleaners that can affect the copper patina. Any cleaner that is acidic is definitely going to brighten the copper (remove the patina).

It is best to dry the copper restaurant tabletop after cleaning.

Clean up spills quickly to prevent leaving shiny spots on the copper product.

If by accident you end up with shiny spots, wash them free of wax to speed up the re-oxidation process. Then re-wax. Call for tips to remove wax from the table top.

Apply a furniture oil (such as Pledge Restore and Shine, in a spray bottle) periodically to give your copper restaurant tabletop a nice sheen.

Apply a furniture wax (such as Johnson's Paste Wax) periodically to protect the copper patina.

Copper is a natural element that will change over time and with use.

Treat your copper restaurant tabletop as you would any other piece of fine furniture.
Customers will enjoy the natural beauty of copper products in your restaurant!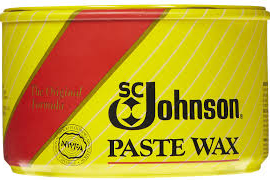 Johnson Paste Wax
Available at Ace Hardware, Lowe's, Walmart, Home Depot and many other places for around $10 for a 16 ounce can. A 16 ounce can will last through many applications.
Why Copper is Hammered
This video explains why our copper is hammered and, the patterns available, and provides information about what to look for in quality.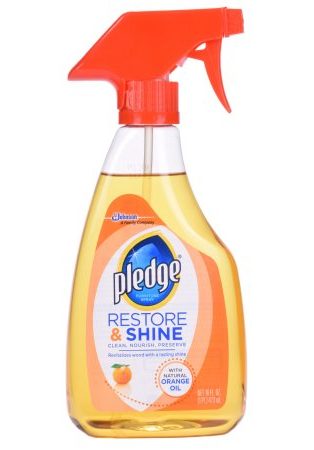 Pledge Restore & Shine
16 ounce spray bottles available for about $4 at Walmart.